Women don't always say what they want when it comes to sex, and the mystery drives men crazy. And not necessarily in a good way. Do women want romance? Do they desire gentle love making? Or do they want to unleash their wild, naughty side? Wonder no more, here are seven secrets women want to confess to men when they are naked in bed but may be too shy to say.
1. Foreplay. Women want teasing and taunting to get their sex engines revving. Sure, a man may get a strong sense a woman desires him, but she needs to know he wants her, too, with more than just a few passionate kisses. Stroke her leg under her dress and move your hand up to her lady bits. Tease her through her panties and you will soon feel the wetness of her desire. Nibble her ear. Brush your hand over her nipples. Caress her hands with your fingers. Bring in a little romance. Tell her she is beautiful.  Lick her neck. Kiss her back. Run your fingers through her hair. Let her suck your fingers. Work her into a sexy frenzy until she is begging you to fuck her.
2. Talk dirty. Oh yes, many women want you to say a variety of naughty, and yes, down right filthy things to them. Tell her to you want to fuck her pussy. Demand she repeat it. Give her permission to call your dick a cock. Tell her she's a bad girl and push the envelope further and see if she wants to be called something politically incorrect. (Bitch, slut, whore, you get the jest.) Some women really want to let go of all politeness when they're fucking and unleash their inner wild woman. Test the waters, but chances are she wants both of you to get really raunchy.
3. Eat her. Sure, men love bl*w jobs, but a woman wants a man between her legs, too. She believes her pussy deserves a proper tongue lashing that lasts for more than five minutes. Mix mouth magic with some finger tango on her G-spot, and you will be drinking her juices all night long. She might even want to help you. Let her. Tell her you want to see how she makes herself come. Watch her and then show her who is really in charge.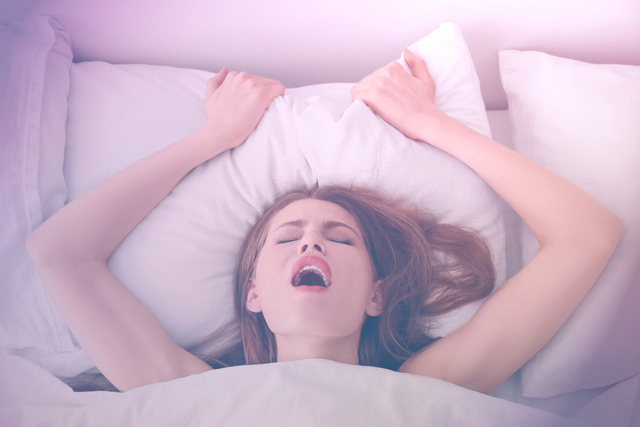 4. Get rough. Slap her ass lightly. If she is receptive, spank it again. Pull her hair as you fuck her from behind (yes, most women love doggie style.) Push her against the wall and kiss her like she's the only woman you have ever wanted. Pin her hands above her head. She may want you to use one of your neck ties to secure her to the bed. One of her wildest fantasies may be to have her legs tied, too, and her eyes blindfolded. Have a riding crop on hand just in case she wants a good lashing and possesses a kink for bondage. Many women secretly want to relinquish all control to a man. They really do want to be dominated. On the flip side, she may want to overpower you. Don't be afraid to tell her that you want to be tied up and given a bl*w j*b or reverse cowboy. Communication is key.
5. Play with toys. Ask her to show you her favourite d*ldo or v*brator. She wants you to know what she does when you're not around to see her. Let her put on a show for you, using her devices to get off. She may surprise you and whip out a b*tt plug, ben wa balls, or nipple clamps. Don't be intimidated by her toys. Women always desire a real dick more than a plastic one, but they also want to be your wicked porn star fantasy. Once she comes with her toy, you should waste no time thrusting your cock into her wet pussy. She's more than ready to come again.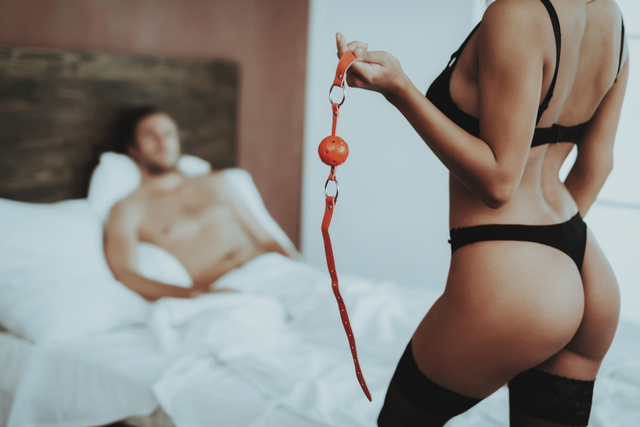 6. Look into her eyes. No matter if it is a casual fling, fuck buddy, or long-term lover, women like eye contact. Staring into a woman's eyes offers an intimacy that can make her melt and succumb to any, and possibly all, of your sexual wishes. You may feel uncomfortable doing it if you're thinking she's a one-night stand, but locking eyes can make you more desirable to your lover and make her incredibly horny hour after hour.
7. Watch porn. Whether on your laptop or phone, share your porn with your lover. She will get turned on by the background sound and will be more willing to share her fetishes. Tell her you want her to be your porn star for the night. Many women watch porn when they masturbate and aren't afraid to try out some of raunchy moves. Yes, she may really want to sit on your face. Yes, she may want 69 all night long. Yes, she may actually want to invite a friend over for a threesome. Yes, she may love anal. Porn is a terrific way to gauge what she wants, and most women really do like to watch it.